Cremation
You can choose between a Direct Cremation with no service, or a Cremation with a Funeral Service.
The cost of a Direct Cremation with no service is around $2,200. This is a great, low-cost option, and you can always conduct your own memorial activities at a later date. Sometimes people scatter the ashes, plant a tree or keep the ashes. There are also some creative options for ashes such as the work of Vinyly, which will press the ashes into vinyl records.
The cost of a Cremation with a Funeral Service starts around $6,000. Typically, the coffin is present at the service.
Services are often held at the crematorium in a 'chapel' on the crematorium grounds. If you decide on this option, we strongly recommend you book a 'double' time slot. Chapel time slots are 45-minutes in length, which has to include your set-up time. A double-slot can remove any sense of pressure and generally costs a few hundred dollars more, rather than twice the price of a single-slot.
You can hold a service with the coffin present almost anywhere. For example, services can be held outdoors, at the beach, in a park, at home, in a venue. Afterwards, we transport the coffin to the crematorium and you are able to pick up the ashes in the days following the service.
At the end of the service, you might like to offer refreshments to your guests (known as a 'wake'). Again, you can host this almost anywhere.
We can help with whatever option you choose.
Click here to see a full list of our cremation pricing.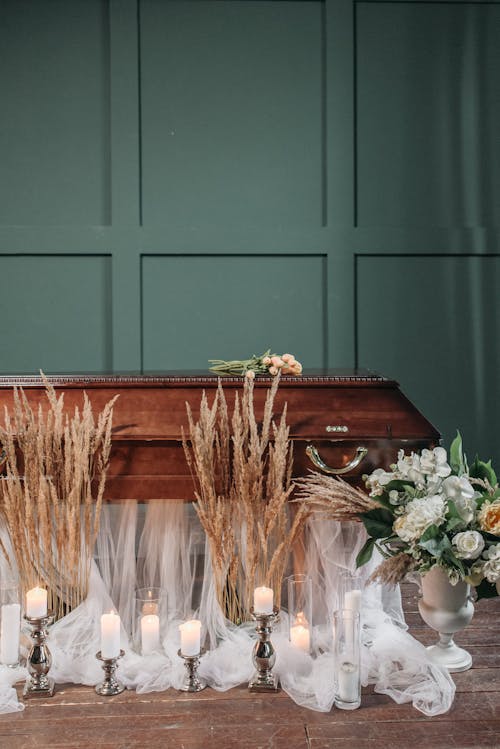 Contact us
Get in touch any time for a free, no-obligation quote and a chat about your needs.
At any time of the day or night, 24/7, 365 days a year, we can arrange for your loved one to be transferred into our mortuary care.
0428 576 372
info@jackiesfunerals.com.au
I first met Jackie when she was the Interfaith Minister at my friend's funeral. I was moved by her kindness and the way she spoke to everyone on a personal level.
I later booked Jackie for my daughter's wedding and what a wonderful celebration of love she created.
Jackie is an insightful writer and a great speaker. I highly recommend her.